ĐATALYTICALLY ACTIVE FILTERING MATERIALS FOR REMOVAL OF IRON AND MANGANESE FROM UNERGROUND WATER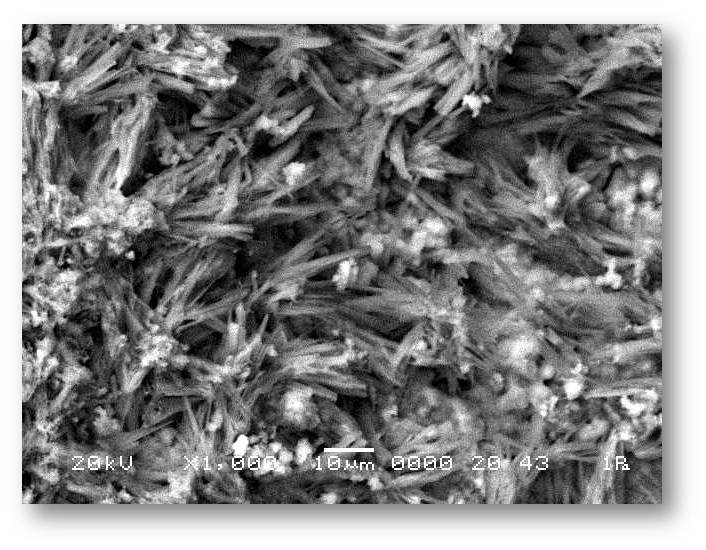 Contact person
Andrei I. Ivanets, +375 (17) 284-27-12 andreiivanets@yandex.ru
Technical features
These materials are applied catalysts on the basis of natural raw material and catalytically-active oxides of transition metals.
Effective removal of iron and manganese is provided in wide range (iron 0-50 mg/l, manganese – 0-1,0 mg/l)
Linear speed of purification from iron not more than 20 m/hour, manganese – not more than 5 m/hour.

Granule size 0,6-1,5 mm, ­═ of water extract - 6-8.

Regeneration – rinsing by reverse flow.

Term of use 3-5 years.
Advantagesd:
- there is no need to regenerate the catalyst with strong oxidizers;
- high speed of filtration, including the purification of mineral waters;
- low consumption of water for reverse rinsing.
Customers:
OJSC «Minsk mechanical works named after V.I. Vavilov – head company of «Bel╬╠╬» holding,

Republican center of medical recovery and balneotherapy,

State Enterprise «Sanatorium Priozerny»,

Mogilev regional hospital and etc.