STATIONS OF CATALYTIC REMOVAL OF IRON FROM ARTESIAN WATER
Contact person
Andrei I. Ivanets, +375 (17) 284-27-12 andreiivanets@yandex.ru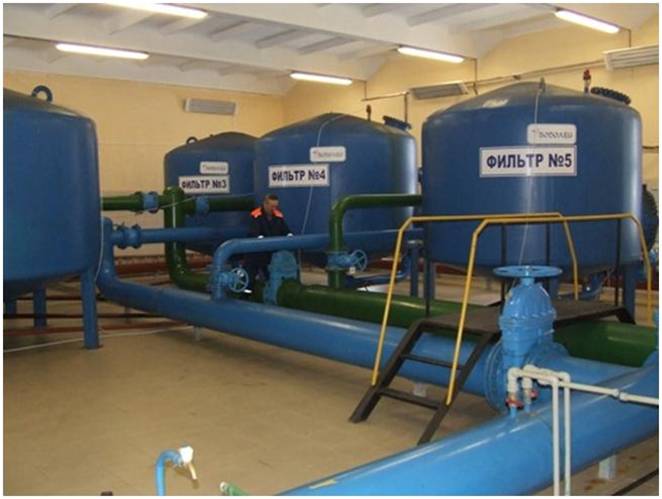 Technical features
The stations consist of aeration, catalytic and microfiltration blocks. Material of the body – stainless steel, plastic. They allow to perform preliminary preparation of water before the installations of reverse osmosis, softening and ion exchange. Regeneration and control of the installation are performed in automatic regime.
Working pressure 2-8 bars, productivity 1-100 m3/hour.
Quantity of rinsing waters – not more than 5% from the volume of purified water.
Advantages:
- absence of necessity of catalyst regeneration with strong oxidizers;
- high effectiveness at purification of mineral waters;
- complete automatization.
Customers:
RUE «Belorusneft»,

Municipal Unitary Enterprise "Starodorozhskoe housing and utilities",

Municipal Unitary Enterprise "Novogrudskoe housing and utilities",

Children's rehabilitatrion and health center "Zhemchuzhina",

OJSC «Gomel poultry farm » and etc.