Contact person
Olga N.Opanasenko, Head of Laboratory of Chemistry of Road-Construction Materials, Doctor of Sciense (Chemistry),
+375 (17) 284 20 35 ionch@igic.bas-net.by
Technical and economical advantages:
Waterproofing anionic bitumen and bitumen-latex emulsions can be used as:
- primer for concrete surface,
- waterproof material,
- raw material for waterproofing mastics and roofing tars.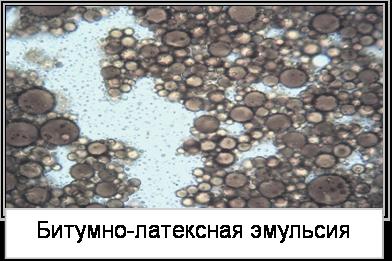 Waterproof materials have following advantages in comparison with traditional technologies:
- environmental safety – there aren't organic solvents;
- economically sound – increasing the coating life cycle with good performance characteristics and saving in material resources;
- good workability and productivity of coating apply;
- improve hygiene and sanitary conditions of work.
Technical characteristics
- Increase water impermeability grade of concrete from W4 to W10;
- Adhesion to concrete surface, MPa – 0.4-0.9;
- Flexibility of film on a bar with 5 mm radius at temperature minus 30°C;
- Relative elongation at stretching, % – from 600 to 1500;
- Thermal-resistance, °C – above 100.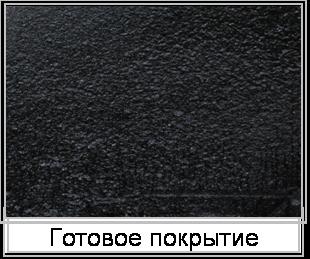 Innovation aspects
Anionic bitumen and bitumen-latex emulsion receipts
Present developmental stage
Production techniques, material ready for usage
Fields of technology application. Industrial, civil engineering and road-building
Practical experience
The technological manufacturing procedure was worked up. Test batch (5 t) was produced, and experimental-industrial
and full-scale tests at the projects of Minsk city were carried out.
Proposed form of cooperation. R&D contract for technology transfer
Support at technology transfer. Staff service